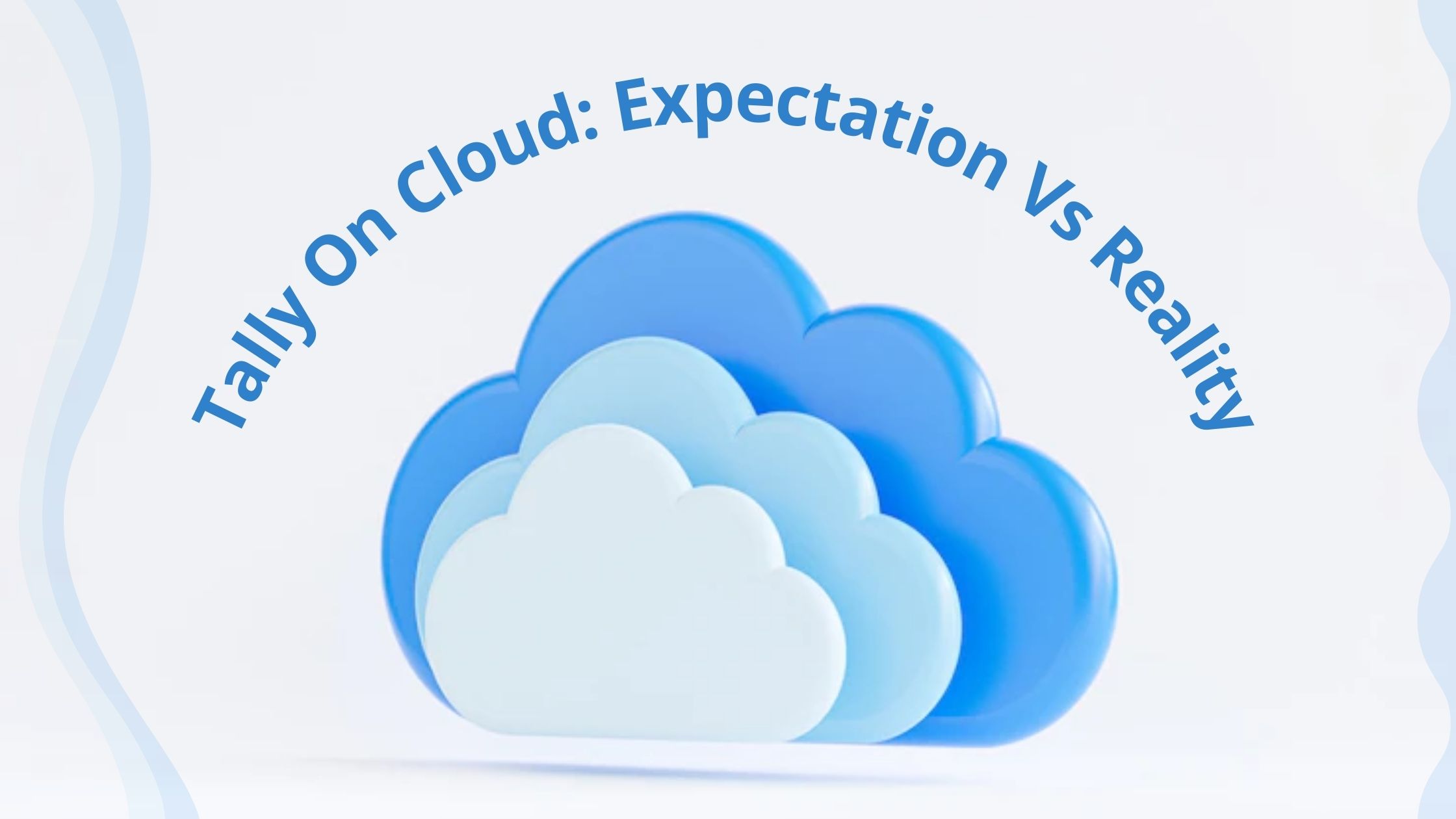 Tally On Cloud: Expectation Vs Reality
Tally On Cloud: Expectation Vs Reality
Tally ERP is the most used and most popular accounting software right now in India. It can be referred to as accounting in digital format. It is a software that supports small and medium businesses to maintain their accounts effectively and hence providing their business a smooth run. With the advancement in technology and improvement in cloud computing, Tally has also taken on to cloud storage technology.
Tally on cloud service is very efficient and productive. With this technical advancement, you can access your data from anywhere at any time. It is an efficient, easy, economical and secure way to use for Tally data from any corner of the world.
Benefits of Tally On Cloud
There are immense benefits of using Tally ERP 9 on cloud service. The service requires no installations. Getting Tally server at your workplace includes expenditure on server hardware, operating system license, antivirus, backup, storage devices, UPS and many other things. Get rid of all this mess using Tally cloud accounting software. Through this, you can access tally online on all devices. It only requires a single tally license for multiple office usages. This software facilitates automated backups.
Data could be recovered instantly from the nearest backup point. One of the highlighting benefits of the tally cloud software is that it syncs data in real-time and software update is required only on the server.
Data security and privacy are always a concern for business owners and corporate. With an increase in hacking and breaching in data security, it has become increasingly challenging to protect data from attacks & theft. Even a small breach in data security could result in huge monetary losses. Using tally software assures you of your data protection. All the data is completely under the user's control. The user can upload, download at its own convenience and moreover, the data is only accessible to the owner of the business. The software lets you use Tally on mac and other devices easily online.
The data is secured by creating a restricted username and password or a serial number accessible to limited people. You can make a specific serial number to be stipulated for the sets of TDLs. The usage of this software is fully secure as all the data resides in the client's machine. Non-availability of the data for the server makes it safe to use. The software also comes with inbuilt data protection against viruses, malware, and ransomware. The software comes with the request-response system. 
This gives the user complete control over data access and Tally remote access users can be used to connect to its remote users. Tally keeps all the data generally open and users can lock down the desired data or limit its access to other users. The software also lets the user define a standard set of rights and certain use of templates for specific users whom they want to give access to and whom they don't.

Tally cloud is an immensely useful and productive cloud accounting software. Access your business data anytime, anywhere with Tally on cloud accounting software.
Check Out More Tally Related Blogs: