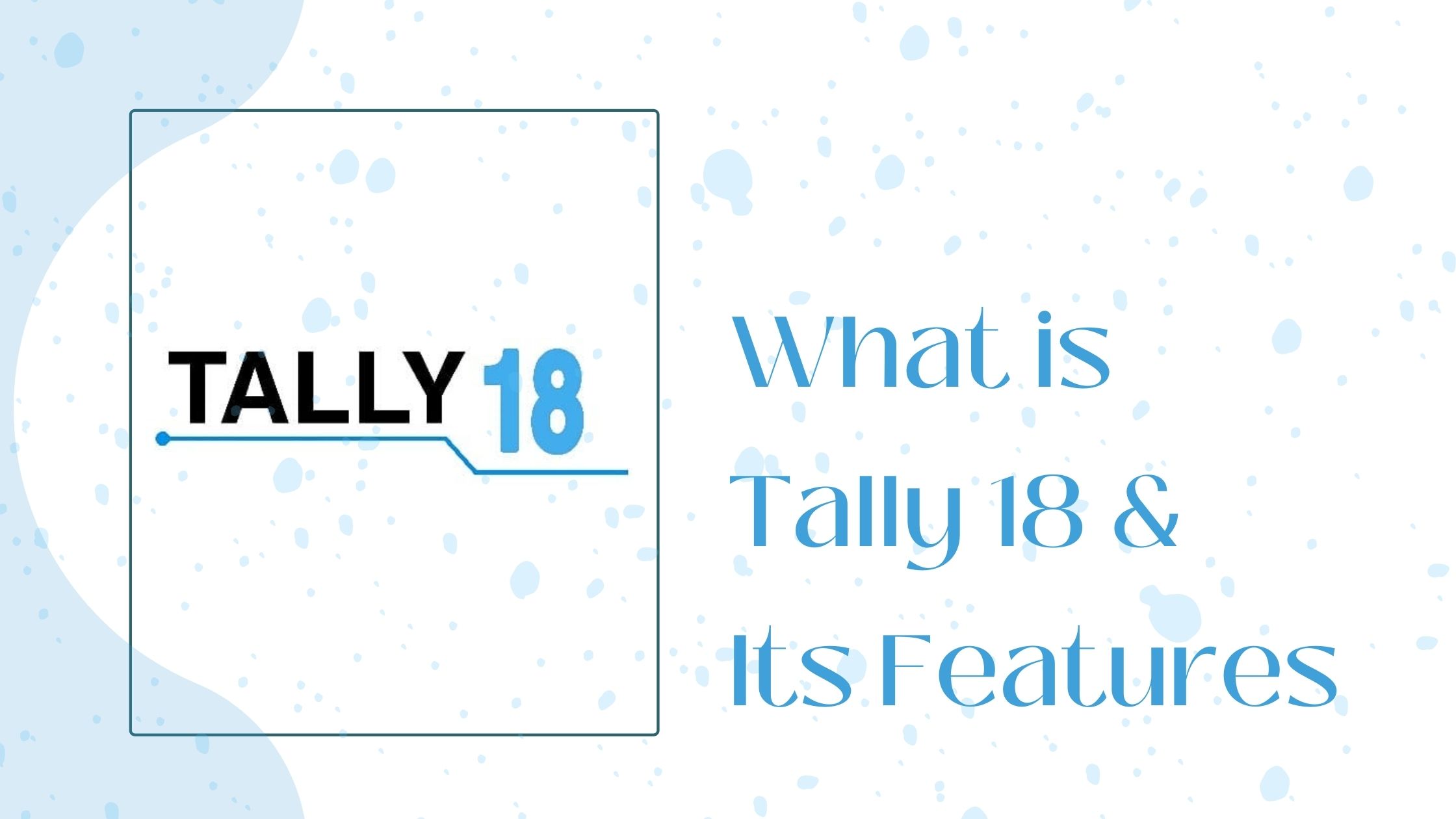 Tally 18: What is Tally 18 & Its Features
Tally Solutions has come with new feature and update in Tally. They have recently Launched Tally 18. Tally 18 has created a lot of buzz in the field of accounting since its announcement and everyone was eagerly waiting for the Tally 18 launch. It was expected to release in 2019. Tally 18 has lots of features which will reduce the time take for the operation and increase productivity.
When did Tally solution launch Tally 18 in India?
Tally Announced the new Tally 18 product on 18th June 2019. With the New Tally 18 Update, Tally ERP 9 will come to an end and the new journey in Tally will start with Tally 18.
The 
benefits
of
Tally 18
 are as follows:-
1. New User Experience with more simplicity
2. More Organized and Structured Data Report
3. Multi-Task Features
4. Easy Implementation
5. More Secured
6. Now Get Reports with Tally 18 more quickly
Tally 18 offers these key features:
Tally ERP 18 allows you to manage different financial and business activities with the use of a single application. It offers a number of features that allow for the smooth integration of business activities. Regardless of where they are situated, your employees, managers, chartered accountants, and entrepreneurs may access and work on data 24*7.
• Generate A Organized & Structured Report:
Tally 18 provides multiple reports that most firms can use to determine the feasibility of their different processes. Reports include standard financial business reports like a balance sheet, profit and loss statement, and a variety of other Tally reports that may be utilized to improve your company's productivity.
• Multi-State GST Management:
Tally Multistate GST enables you to manage the accounting of all branches of business situated in different locations more efficiently and reliably. Tally 18 is ideal for handling all GST-related difficulties for firms with locations all over.
• GSTN Connected Service:
The GST Portal is a place where taxpayers can do a variety of tax-related tasks. Tally 18 enables users to connect to the Goods and Service Tax Network (GSTN) service, which is the base of the GST Portal as a medium for communication between the government and taxpayers.
• Implement easily & securely:
Tally 18 improves security by providing a comprehensive security framework that includes authentication, data synchronization, remote access, and data confidentiality.
• Easy Navigation Framework:
Tally 18 is a simple to use program that allows you to explore fast. This provides an unrivaled user experience, which is enhanced by the ability to detect and prevent mistakes automatically.
To get the effective service of Tally on Cloud for any version of your Tally, contact Tallycloudhub.com today.