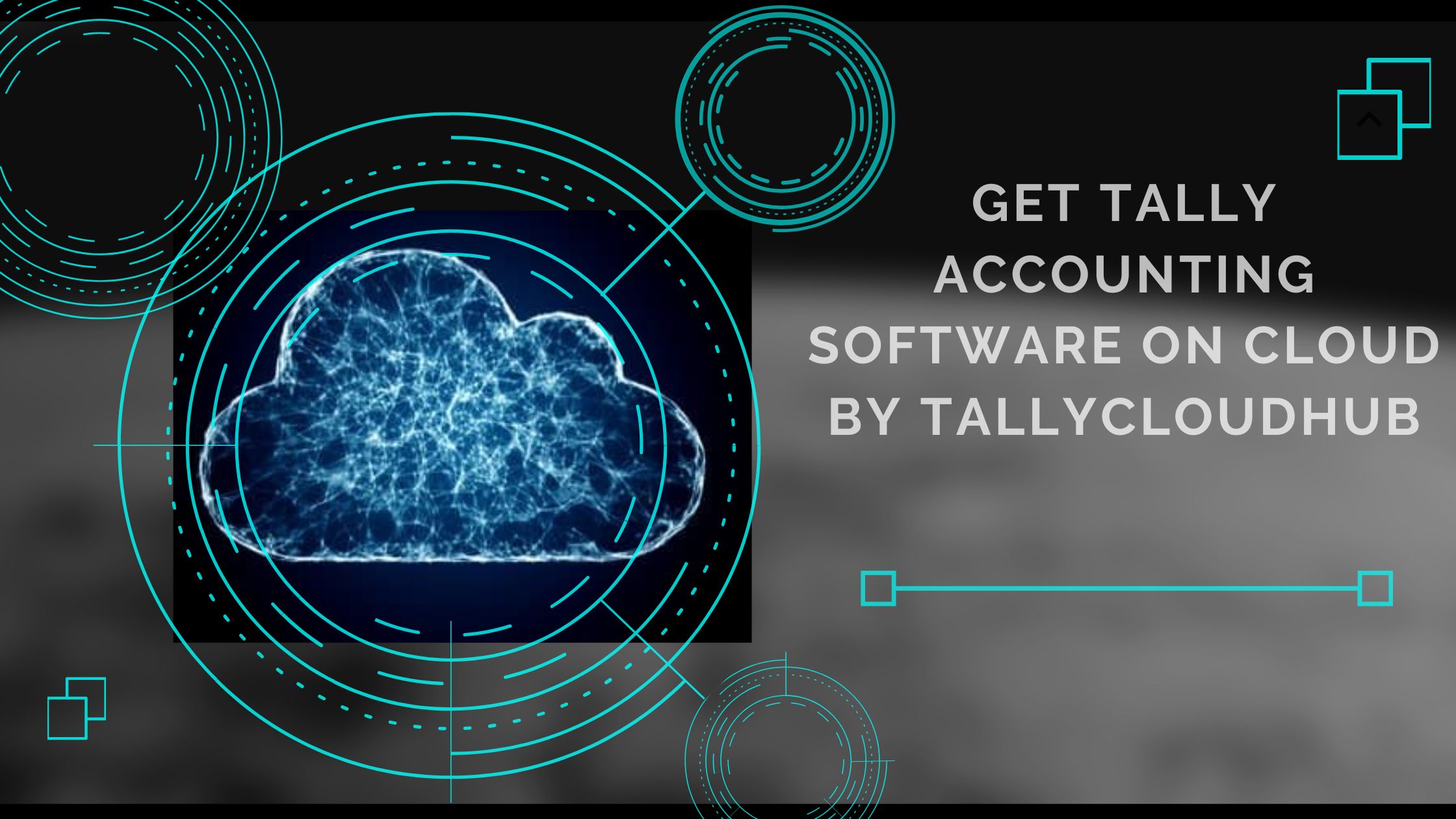 Get Tally Accounting Software on Cloud by TallyCloudHub
Tally on Cloud Services by Tallycloudhub
We have all heard about the supremacy of Tally ERP software in recording, book-keeping, and all other accounting activities it enables. We have also heard businesses having a huge load of transactions being easily resolved and recorded in Tally accounting software. What we have not heard are the on-premise maintenance requirements it needs to be taken care of. No doubt, Tally accounting software provides the utmost features but it also asks for its up-keep when installed on-premise.
Is Cloud technology the best option for Tally ERP?
Well here is when Cloud technology steps in to make it more feasible, called the Tally ERP on cloud, or just say Tally on Cloud. Tally on Cloud is the all-in-one efficient Tally package that enables its users to use their Tally account from anywhere, anytime, using any device.
What it does is it makes full use of cloud technology to help Tally users to have a virtual connection through a cloud server to facilitate Tally remote access. Cloud technology uses its function of SaaS i.e. Software as a Service useful for For Chartered Accountants & others which enables software to be used effectively on the cloud itself.
Why Tally Cloud is the best move for today's accounting generation? 
Numbers are very important things for a business or any business. You have to keep the accounts for the intake of goods and also the services and also make sure that the things are all as sophisticated that you can find at the time when you need them the most. Now with the world being digitalized and the books are really getting the thing of yesterday for the businesses.
The whole new businesses are getting online and your accounts are held by books that are so old thing. Tally might just be the thing for you and your business. Different ways to work on Tally from home or remotely can help you keep the accounts in place and all online and with no hardware to save it on. It is all going online on the cloud storage. Tally on cloud is what makes the old-time accounting or bookkeeping and today's bookkeeping. 
How Tallyclouhub's Tally Cloud service helps in saving extra cost?
With Tally accounting software on Cloud vs. on-premise, all the hardware, software, applications, and certain other on-premise requirements get eliminated. You would also be relieved of employing IT teams and experts to manage your Tally on cloud as we here at Tallycloudhub make sure that you face zero troubles and effective uptime of over 99.90%.
We also make sure you can contact our technical personnel 24/7 to help you with all the queries. We ensure that we'll manage every single bit of your Tally accounting software on Cloud to provide you the best experience of using Tally on Cloud.
Tallycloudhub has been known for its unbeatable Tally on Cloud
features 
like-
• Automated, geo-redundancy which facilitates robust data recovery.
• Tally's single-user license allows only one user to access the software at a time from any device while the multi-user license enables multiple users to access Tally simultaneously.
• High-end security protecting each and every bit of your Tally reports and records.
• All management and maintenance actions are taken proper care by our experienced professionals and yes without any extra costs. 
• You can use any tally version according to your requirements.
• Tally remote access from anywhere and anytime using any device like PC, Laptop, iPads, even mobiles.
• Real-time synchronization features facilitated by our high-end modern functions.
• Assured 99.99% up-time of using Tally accounting software on the cloud easily.
• Incredible speed and bandwidth with utmost scalability offered by Tallycloudhub.
• 24/7 Technical support at your service for fast solutions to all your problems. 
• Tally data stored in top quality Tier-IV Datacenters. 
• All you would need is a Tally license, Internet connection, and a device to use your Tally remote access.
Thinking Moving to Tally on Cloud Tomorrow? Why not now?
Tally on Mac might be the thing that you need as a very fast-growing business & this can be done using Tally on Cloud. In the midst of getting the business bigger, this can keep your tally up to date and keep the things easy, good and simple. With the world moving faster and everything getting online and on the digital market it is very natural to keep your accounting and auditing online and that too somewhere you can get access to it very easily. Tally cloud is simple, easy and quite modern to operate and with the Tally ERP 9 on Cloud it makes everything looks much good.
You get all of these amazing features & benefits of Tally on Cloud exclusively by Tallycloudhub at budget-efficient costs. You are also guided by our trained officials with the best plan which could fit perfectly to your requirements. You are also offered a free Tally on Cloud demo before to help you analyze its efficiency. Our only motive is to get our clients the best product possible at effective costs. So having second thoughts about moving to Tally on Cloud tomorrow maybe it would be wiser if you do it today!
Why move your business to Tally Cloud today?
Moreover, here are a few things that make Tally on Cloud different and unique: –
With this, you can be accountable for all the things that are happening around your books. 
Access your accounting books and the ledgers anytime & anywhere in short Tally remote access is what makes is useful for users.
Tally giving such cool and useful features but all this at a very affordable cost.
Does Tally on Cloud service include Tally license cost?
No. As per the guidelines of Tally Solutions, you can work in your Tally-created companies only with a valid Tally license. We entirely accept the Tally solutions suggestions to prevent problems that could hamper our customers. Utilizing a single license for numerous clients would violate the standards of Tally solutions.