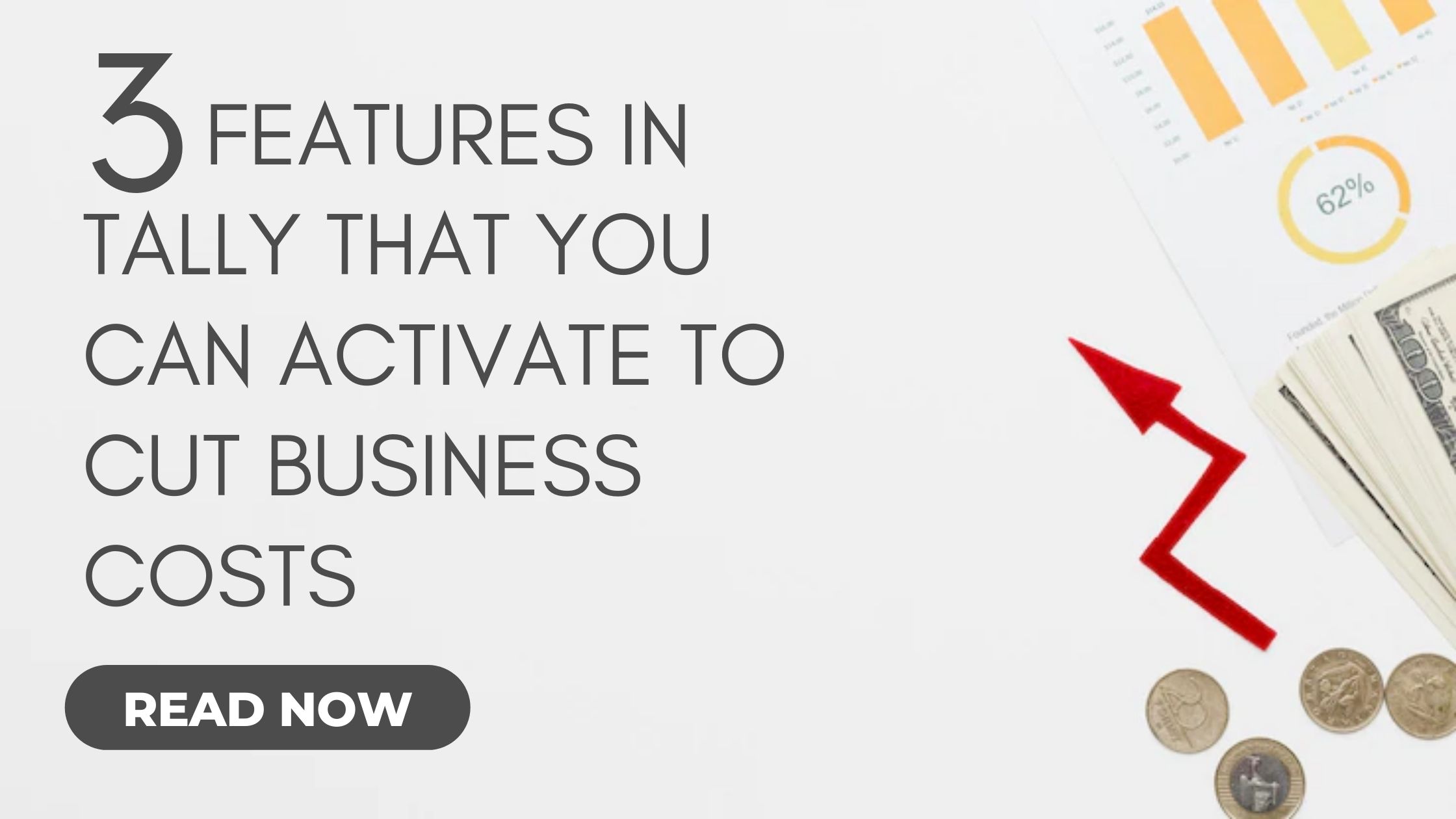 3 Features In Tally That You Can Activate To Cut Business Costs
Tally features to cut business cost
To run the business in an effective and efficient manner, it is important to focus on two aspects – Making profits and cutting useless expenditures. To increase productivity and functioning in a convenient way, it is important to concentrate on getting rid of these additional costs. Often Tally on cloud improve performance to run the entire management and the costs can be cut even more with it.
Tally ERP is principal audit software despite the long time it has been used to manage the whole management of businesses. Using Tally ERP9, you can make a lot of effective decisions that lower your costs even more and the crucial software like Tally provides many advantages and features such as determining TDS, supplying the records of bank settlements, submitting returns, monitoring the inventory, and providing the ratio analysis as well. The business expenditure can be minimized even more by setting up TDLs to the Tally accounting software.
3 Additional Cost Saving Features In Tally
1. Digital Document Monitoring
You can easily preserve the documents in Tally on cloud using an attachment TDL and save the time spent on organizing multiple files and looking through to find an urgent file. All your documents & Tally data on cloud is stored securely, effective, and safe-and-sound manner and you can also locate them easily.
At the time of the external or internal audit, you can easily save time when sorting the documents and cut down additional expenses for keeping the physical copies. You can also conserve all the important files from any accidental damage and organize your work-place as well.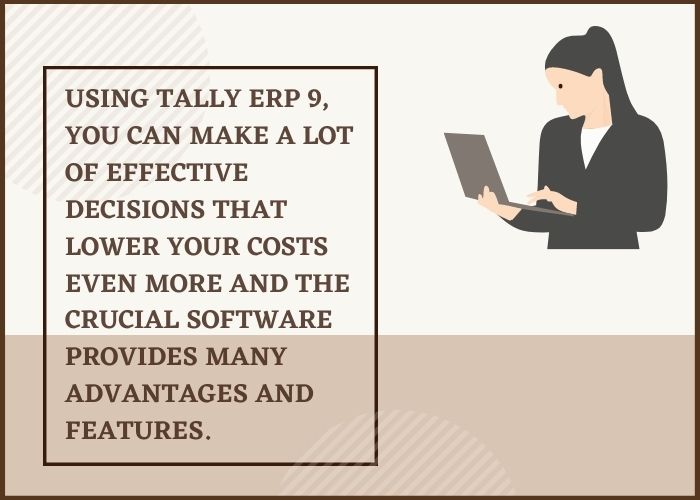 When sending text messages to your potential customers or existing customers, you are advertising your products and services without disturbing the customer in any way. This is not the case with phone calls as the customer has to stop whatever he is doing to pick up the call and if the customer in uninterested, you are also leaving a negative image of your business in his mind.
You can use tally to conveniently send these advertisements, promotional messages, birthday celebrations, and other messages with a simple click. Using SMS is also very profitable as no internet connection is required to see these messages and the cost is also affordable than other types of messaging software. Moreover, all the crucial information can be conveyed in an effective and quick manner. (Note:- This is an add-on feature)
In this day and age, everything can be forged and imitations are everywhere. Although trademarks minimize this possibility, the possibility of fraud still continues to exist. You can easily go paperless and use tally to receive only electronic billings to ensure safety while saving time and money for your business.
You can use cloud-based tally accounting software to lessen your waiting time for signatures and invoices while increasing the space for office use. This is also an eco-friendly and reliable way to cut down the costs.
So, what are you waiting for? Start using these additional features of Tally to save a lot of money for your business by cutting down the additional expenses. To get this efficient service of Tally on Cloud, contact Tallycloudhub.com today.
Check Out More Tally Related Blogs: