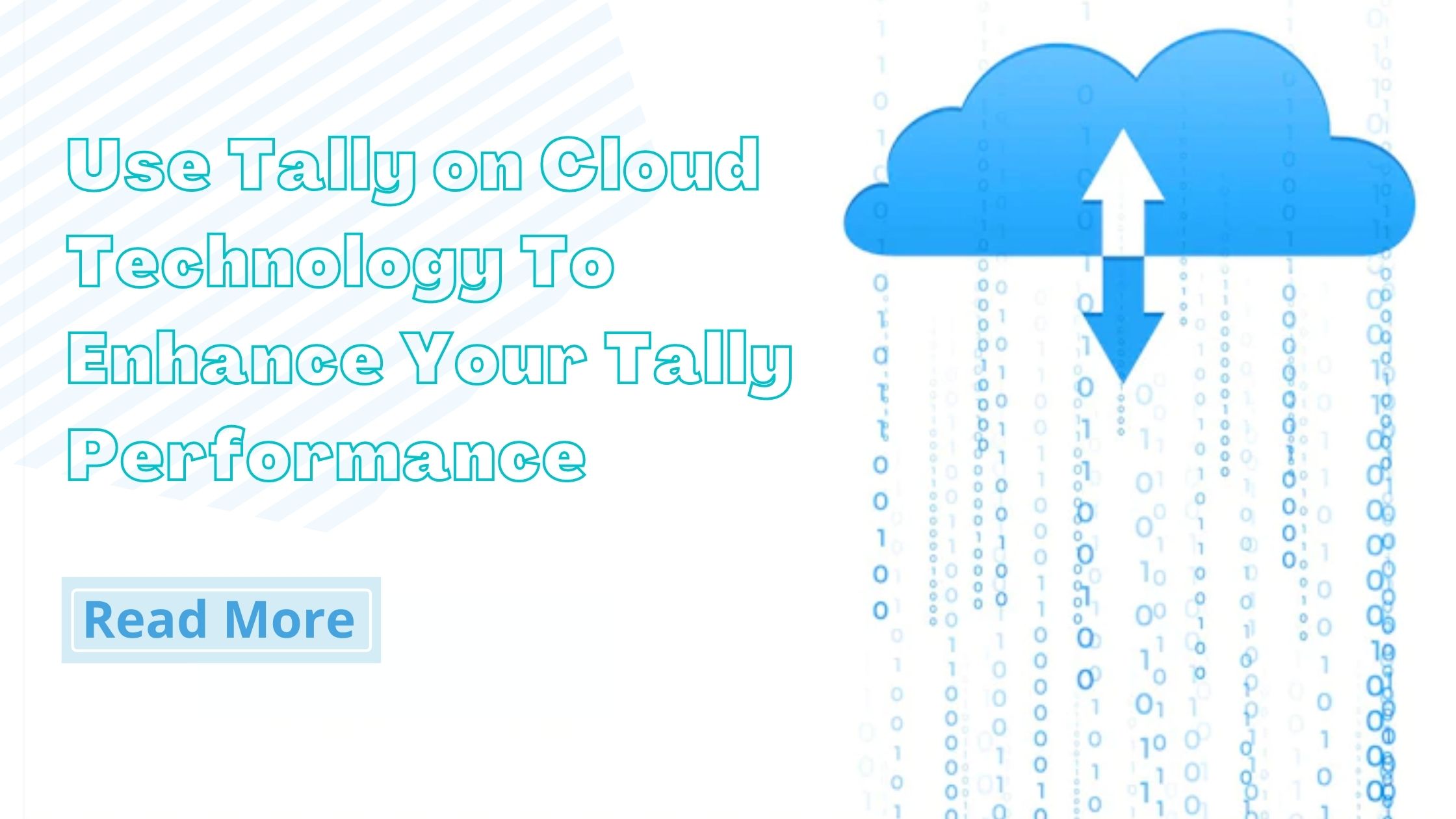 Use Tally on Cloud Technology To Enhance Your Tally Performance
Use Tally on Cloud Technology To Enhance Your Tally Performance
Today you may know that Tally accounting software is the most popular business software. It is preferred by all types of businesses. It will run your business in the best way through check printing, filing GST, comparative analysis and ratio analysis, etc. But with the changes in time, there is a need for some changes in business also. Tally ERP can run your business better but in this competitive world, we all need something which is best. Tally on cloud is a new way of the tally with so many benefits and take your business stand ahead in this advanced world.
What is Tally on Cloud? Why choose this Tally software?
It can work with any device such as iOS, Android, tablet even on any mac, os, Linux, and windows, etc. In every type of device, it gives you super-fast speed, from multiple locations it can update centralized data over the internet. 

For making a smart decision it gives you instant access to critical information. You can save your lots of time through the portability and mobility of this software. This tally accounting software doesn't need any pre-required dependencies so that you can get quickly deployable. In this dynamic business world, it supports you by providing accuracy, efficiency, and convenience.
Secure your tally data completely with cloud technology
:
If you are thinking about the safety of your data then you don't need to worry. With the help of your tally cloud software provider, you can get complete tally data security. Your entire data and tally will be safely and securely hosted on their data center servers. Your tally data will be only accessed by your username and password. 
After every hour your data and tally will be automatically backed up. Only the owner of the company can access the data. It means only you can control the data. And Download and upload your data anywhere and anytime. These features will Protect your tally data and make sure you about complete Tally data security.
Benefits of Tally cloud technology instead of Tally ERP 9:
When you switch your business from tally to, tally on cloud technology you can simultaneously unlock many benefits for your business.
⦁ Tally online offers you to access your tally from anywhere and 24*7.
⦁ It is not dependent on any specific person and location to access.
⦁ So that one can do tally work anywhere and anytime.
⦁ You will forget the problems like data corruption, slow performance, out of memory and rewrite when you use cloud tally.
⦁ It doesn't need any synchronization for centralizing your business and data
⦁ You can see improvement in your regular tally performances 10 times better.
You will get rid of the risk of system failure and computer crashing. When you get quick data you can make quick decisions hence you can get complete control over your business with just one software. Lastly, it is completely online and durable so that one can work limitlessly on it. Tallycloudhub specializes in providing cloud solutions for Tally at reasonable rates. Go get your Tally on Cloud plan today.