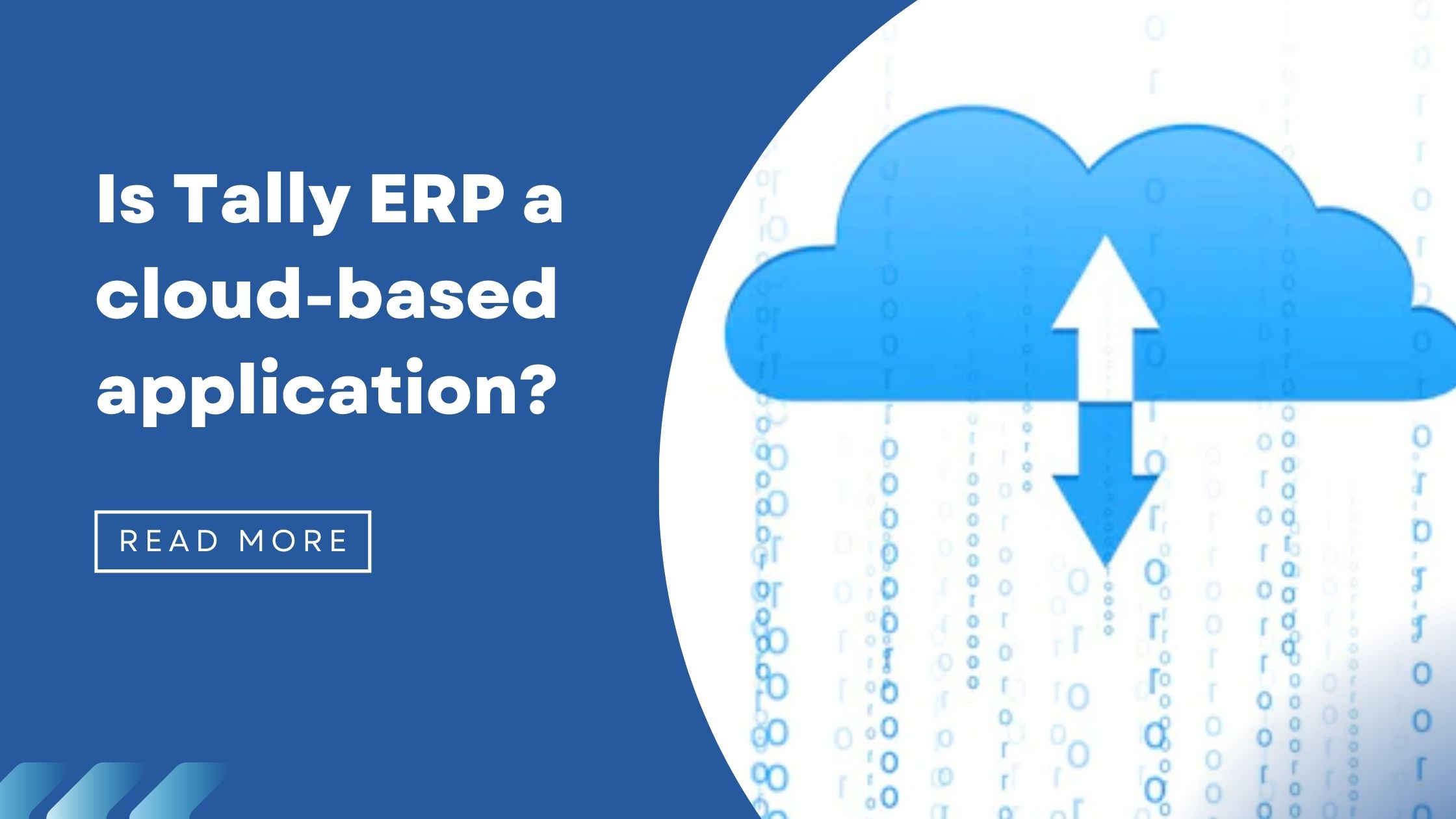 Is Tally ERP software a cloud-based application?
Is Tally Software Cloud-Based Or Not?
In case you cannot access Tally ERP/ TallyPrime from a remote location. In the part of updated Tally accounting software, the respective business obtains the complete report safely on the device's browser. Using the new version, business people can view the credit Note register, Sale order, Daybook, Profit and loss A/C, and Cash Flow and purchase record. 
Tally on cloud is boosted with high-end features and completes every task and effectively. Tally admin can allow permission to users who can view the report. In addition, it is simple to download the overall invoice of business direct to the system, and users can convert them much faster in PDF format and print it according to their wish.
What is Tally ERP Software?
ERP tool becomes a unified business management tool and accounting software from different companies. Tally ERP Software products have released Tally prime. This accounting tool has the proper business management to give the best support and solution. 
On the other, we are experienced in bringing out the updated and loaded with high-end features of Tally GST. It provides end-to-end support for users to install and save much cost. Tally on Cloud runs on the desktop and via web browser, and the users can access reports from anywhere without any risk and trouble.
Is Tally ERP a cloud-based application?
Tally ERP 9 is valuable software for every size of business. Moreover, it has exceptional comfort due to online and remote access and much more activities. Tally can be used in various locations with cloud technology.
If you host Tally ERP or Tally Prime over the cloud solution, it becomes a facilitated online tally service that can be accessed more conveniently and efficiently with no risk and trouble. Business people can access the tally account remotely from any part of the world, which becomes simple and saves a lot of time.
No,

Tally web-based software

 is not cloud-based.

This software is a windows based application.

It never provides the option to use the account from a different location.

Utilizing cloud-based technology with Tally, users can avail the features and benefits of Tally on Cloud. 
In the recent Tally ERP 9 version 6.6, the respective business people obtain the tally report over the browser remotely on the device they are using. Using this version, the tally report and data are added including Balance sheet, income statement, Purchase register, Sales order, Cash flow statement, Funds flow, ledger balances, bills payable, Daybook, etc. 
Tally hosted on Cloud allows the admin to provide exceptional control offer permission to users to access the comprehensive report. Using the Tally ERP cloud-based software boost your business with its unique features.
Does this make Tally software cloud-based?
It does not entirely make this cloud-based software. Cloud-based and tally account software avail the expected benefits of accessing the report over the new Tally ERP 9 released version 6.6. However, recording the overall centralized transaction of every tally account is possible with the amalgamation of cloud technology.
How does Tally online service make Tally Software Cloud-Based?
Tally cloud computing method where desktop-based Tally ERP is hosted on the cloud server or other technical resources in the cloud environment. It can simply shift from an onsite application to the internet. As a result, people can access the application and works on it from any location regardless of the device. Tallycloudhub uses Tier 3 Data Centers for offering Tally on cloud solutions worldwide.
What is Tally ERP hosted on the cloud?
Tally ERP software with cloud used the practical technology of cloud computing to facilitate utilizing the tally account online from a different location. You use the Tally account over Mac OS or android device with the help of cloud technology. It has centralized cloud services that make it more comfortable to provide the best service and support. 
How does Tally ERP Software based on cloud work?
Tally on Cloud server not only support on the desktop but on Tally on Mobile or Mac too.

Tally on Cloud can be accessed by the user with the respective login id and password via 

RDP client

 with the proper internet connection.

With the help of the high-end feature of Tally ERP 9

 Cloud administrators can efficiently handle the Multi-user, information, printers, backups, etc.
What are the benefits of Tally on Cloud?
It provides remote desktop access to make use of the Tally ERP from anywhere.
It allows remote printing of the tally report from any location without adding the printer driver.
T

ally web-based software

 provides expert support that offers full support at all times.

You can use your Tally version on Android devices and Mac through cloud computing.
Tally accounting software is a 100% guaranteed security solution for data and all the functions can be accessed remotely from any location easily.
What are advanced Tally Hosting Security Features?
It provides a robust protection to acquire the remote session from other attackers.
Tally on Cloud helps to block malicious IP addresses and limit failed login attempts.

It provides a 

Tally application access control according to the user or per group.
The user can apply the restriction to give control accessing the remote server.
Considering the Tally on Cloud solution indeed a boon, and Tallycloudhub gives the best tally on cloud offer in the industry to offer the complete service. You can register for a free Tally Cloud trial and get your suitable Tally on Cloud plan today.
Is it possible to use Tally on Cloud?
Tally ERP can be hosted on the Cloud, and this is called SAAS (software-as-a-service) cloud computing.
Is Tally ERP a web-based accounting application?
No, this statement is incorrect that it is entirely web-based accounting software. Hence, you can host the service to make it browser friendly.
How can I access Tally hosted on Cloud from anywhere?
To run Tally from Cloud, you will either need a remote application or web browser.