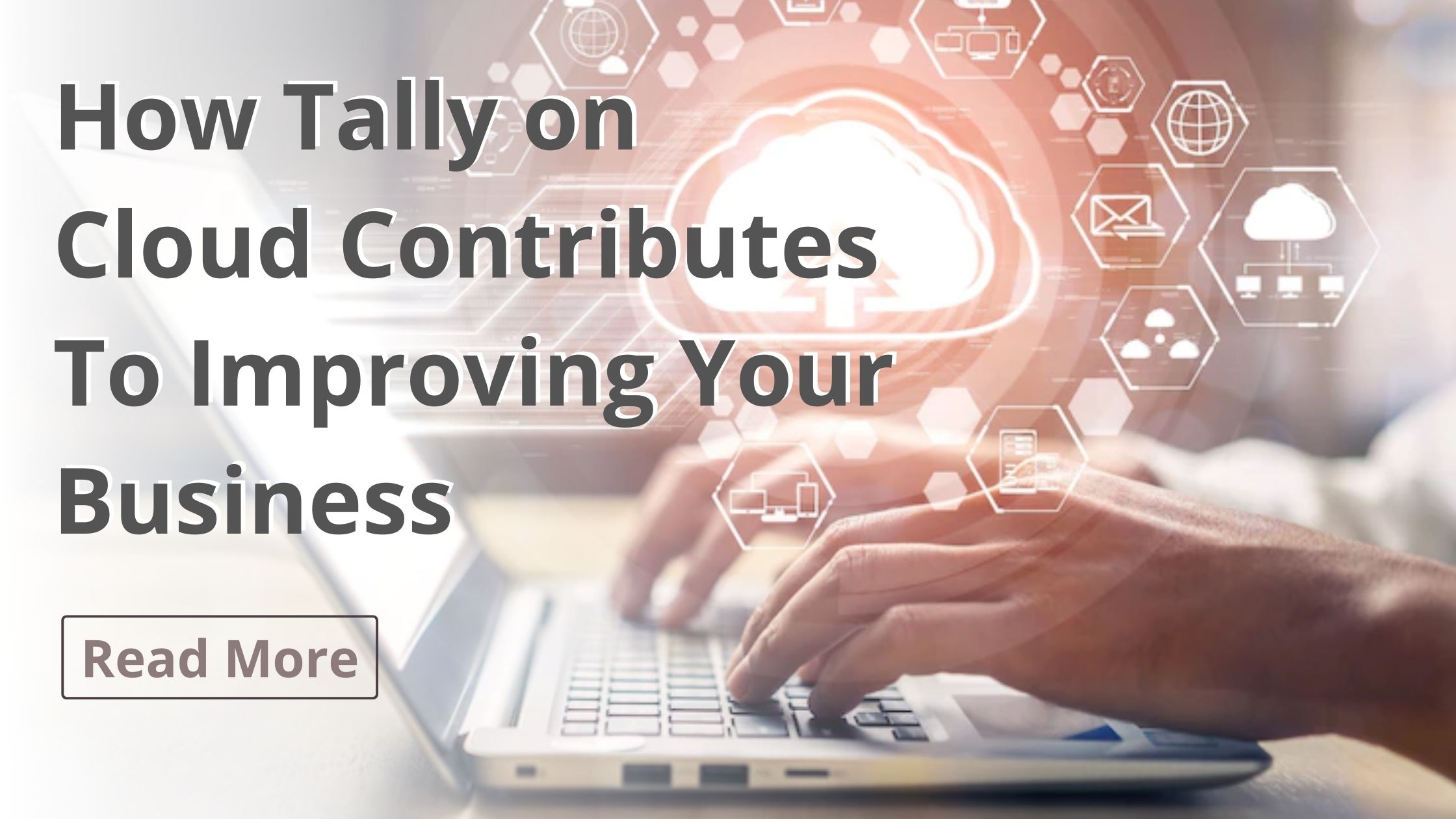 How Tally on Cloud Contributes To Improving Your Business
How Tally on Cloud Contributes To Improving Your Business
Tally ERP is one of the best ways to record day to day business data of an enterprise. Tally cloud is a service that enables you to run the Tally software system from any system or on another device, tally on cloud is an efficient way as it allows the server to utilize tally from any device, anywhere. 
Suitable for both small and medium-size businesses
Starting a business can be hectic and maintaining servers can be a more difficult job. If you are new in the market and starting a business you must go for a tally cloud as it is suitable for you at an affordable price. After the installation of the service, you don't have to keep the headache of maintaining servers. It is quite versatile and has gained popularity between both small and medium-sized businesses.
Affordable for your business
Tally cloud is not just effective on small businesses rather it is also suitable for multi-branch businesses who want a centralized tally, which can easily be accessed from any PC, using any operating system from any location. It is effective and suitable for your budget. Service providers even offer monthly plans to suit your needs as per the business size. It grows with your business. It saves you money as with the help of this service there is no need to purchase server, hardware, and software. All you need to have a license for the tally. With the help of tally online, you can easily run the ERP system anywhere. It is an easy, efficient and secure way to use tally from anywhere. 
Benefits of tally on cloud
Tally ERP software is quite popular among users of a different organization. It is all because it allows users to enjoy certain benefits. It is considered to be the best way to operate as it works at extremely high speed and the best part is that it is easy to operate as it does not have any complicated codes. It can handle reporting, financial and inventory management efficiency. If you are planning to expand your business then you must consider tally accounting software. It is best for data security and data reliability. It ensures security for all the important data of the businesses.
How to choose a cloud service?
Competition is increasing with time, not just the business competitors are getting more indulged in the competition but service providers are also increasing with time. It becomes slightly difficult to choose between the websites. You must go for an application or service which fulfills your business need completely and has necessary features that can help and enhance the business. You must choose a service that provides tally remote access which can help you to access anytime and anywhere. It allows users to access the data more conveniently. 
It also checks that there is no modification from the outside source in the business that is stored in the software. It also ensures complete backup of the stored data and it does not get affected due to any accidental shut down or power failure during its functioning. Hence, it ensures complete data reliability and it maintains security efficiently. There are many vital reasons and benefits for businesses to invest in the tally cloud service. Get the most affordable and reasonable Tally on Cloud Plan from Tallycloudhub.com today!!