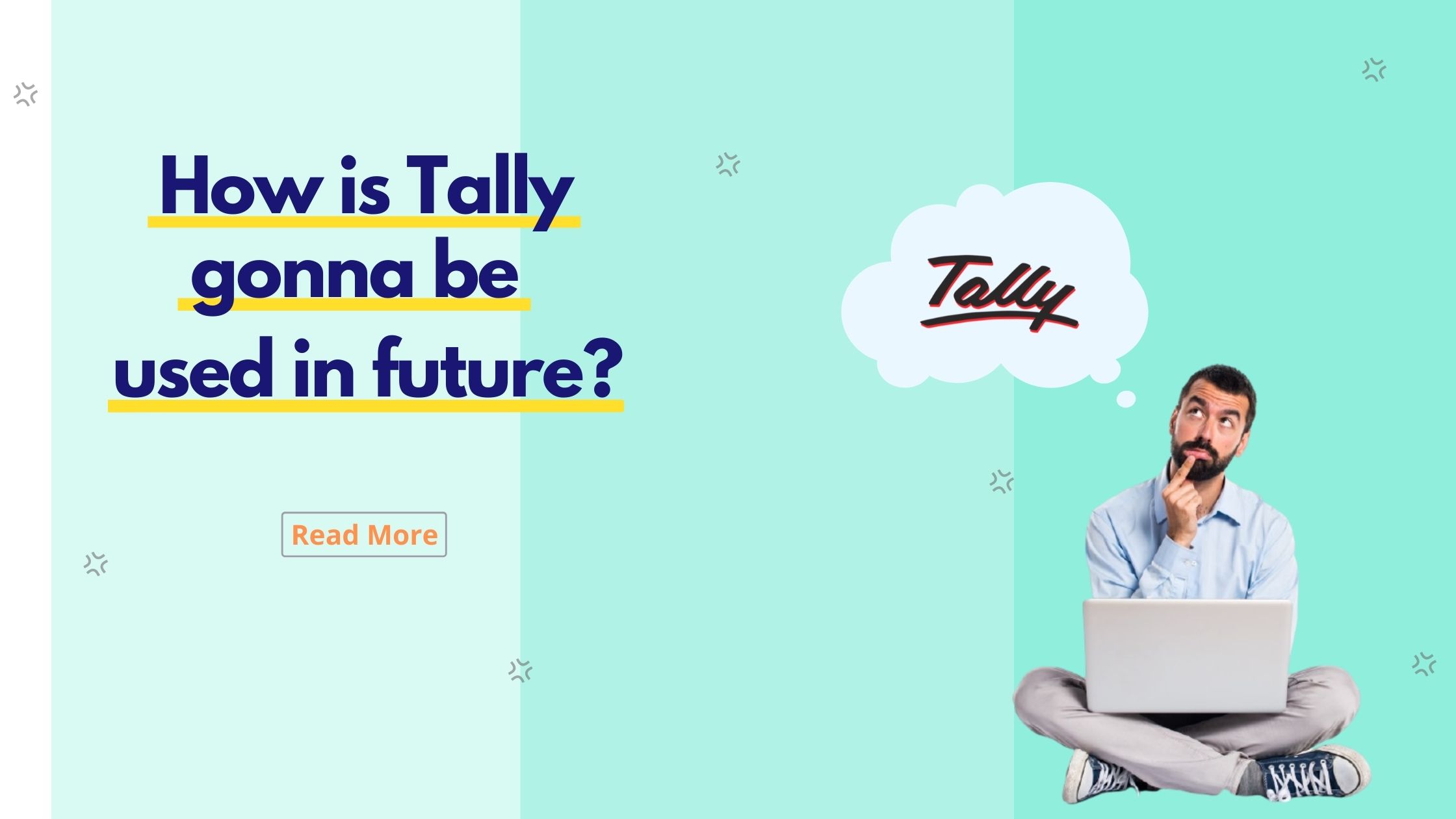 How is Tally gonna be used in future?
Tally software scope in future
Tally ERP, world-class accounting software has raised to endless potential and has achieved the flexibility which the other accounting software probably failed to do so. Tally accounting software comes with advantages in the new version every time there's a change in tax or accounting methods. 
We all know What is Tally ERP 9 basic concept and how it has gained its goodwill. It is likely to increase its demand among all the businesses. It is soon going to be a common software used by many businesses in the future.
Why Tally ERP is the most used software in businesses?
With the high performance and minimal lags, Tally is considered by many businesses for their accounting and auditing purposes. Be it small, medium or large-sized organizations, tally fulfills all the important needs which these organizations would have to incur a hell lot on. With the latest version of Tally ERP 9, it comes with a new and the most effective and productive version, giving ERP which is Enterprise resource planning to the businesses. Now other than, accounting, Tally can securely perform many other business operations related to business resource management.
What does the present trend tell about Tally's future?
Tally which is used individually by installing it on-premise is soon going to be used on cloud. As installing on-premise, requires much of efforts by the user of employing a separate team, managing resources, maintaining its upkeep, managing space, electricity, environment, etc. Whereas for enhancing performance Tally on cloud just requires an internet connection and a tally account.
Tally on cloud is increasing its demand presently among lots of users, who are shifting from on-premise tally to tally on cloud. With the features in a light, more and more people are considering the service of tally on cloud to be the optimum one for increasing businesses.
Tally on cloud eliminates all the extra efforts, time and costs as everything is managed virtually on cloud. Your Tally on cloud service provider takes care of your tally's upkeep. The most attractive point which is making customers fall for this tally on cloud solution is the virtual use of tally account from anywhere, anytime using any device. Users can remotely use their tally account from their office, home, hotel, garden, anywhere they find an internet connection.
Why users are shifting from on-premise Tally to Tally on Cloud?
The present trends rightly show that Tally is going to be used on cloud than on-premise. Future conditions are going to be more technical and IT-based which would increase the demand for cloud and virtual technology. Businesses with multiple locations, users and desktops can employ the services of tally on cloud to integrate their functioning virtually, without any incurring of high costs on hardware, management team, resources, etc.
Situations can lead to work from home which would increase the demand for cloud and virtual technology. Many businesses already opted for the services of Tally on Cloud to integrate their functioning virtually than on-premise service. To match with the future trend of Tally on Cloud, get your tally on cloud plan today from Tallycloudhub.com.
How Tally ERP is cost-effective & saves time?
Every business hunt for cost-effective software that reduces the user's time and brings an efficient outcome. As per their expectation, Tally users can get their outcomes within a brief span. Tally accounting software is user-defined and has numerous comprising benefits within it. Many organizations prefer Tally ERP as it offers the ability to manage all business operations in a single software with easy access.
Does Tally on cloud support TDL Tally customization?
Check Out More Tally Related Blogs: