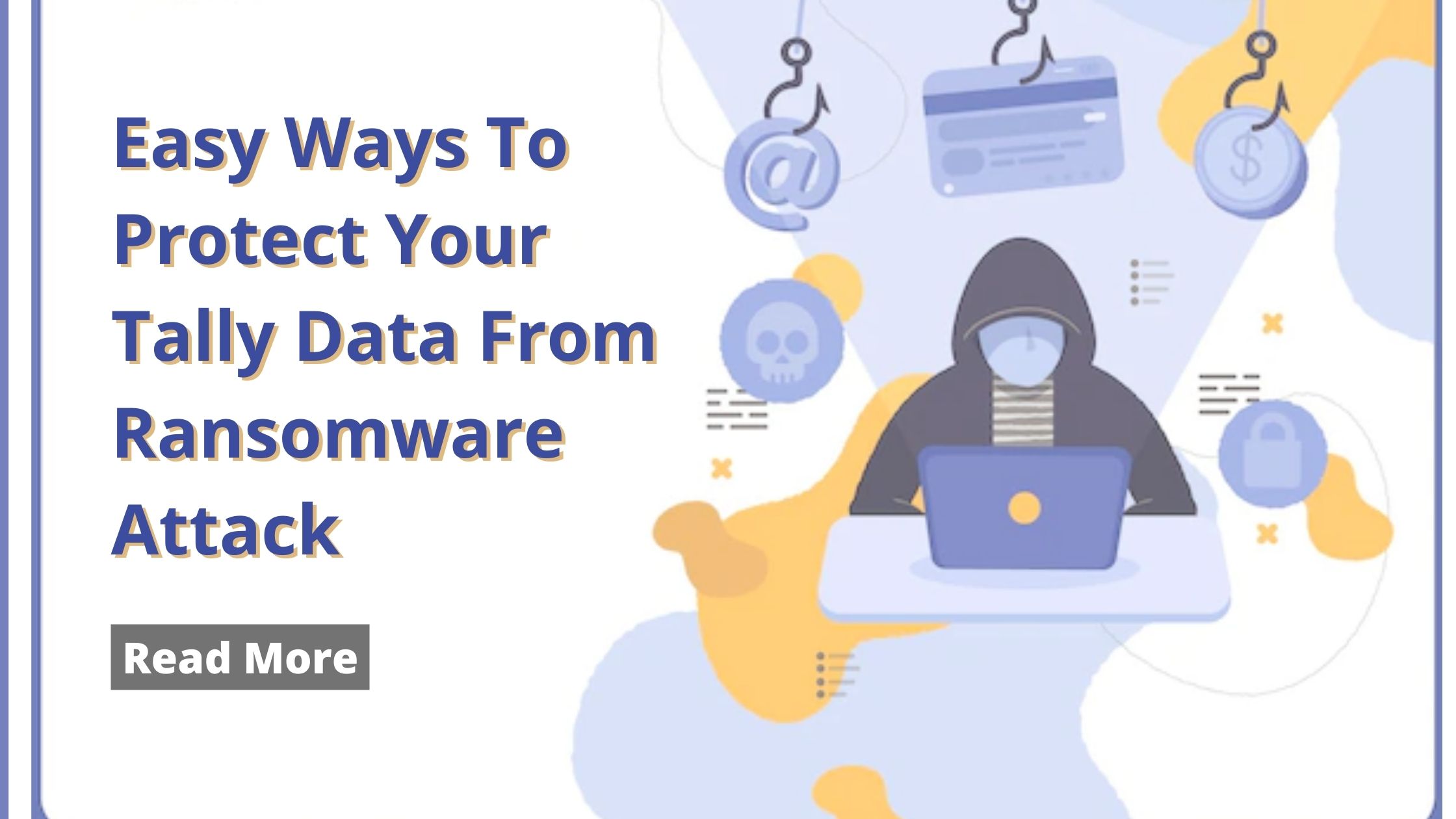 Easy Ways To Protect Your Tally Data From Ransomware Attack
Tally on Cloud for Ransomware Attack
Nowadays every business aspect has been covered by the internet platform that has helped to ease off the work to a great extent. When it comes to the topic of Tally solutions it is made much easier for the accounting firms to take help Tally ERP as there are many applications on the internet that sort all the jobs of Tally within a few clicks on the screen.
Being much better than doing the Tally extension file on books and the results are a much more accurate comparison. But there are many dangerous viruses on the internet that are attacking the data which can be troublesome for the company as it sucks up the entire Tally within seconds. With the aid of Tally GST solutions, people can gain automatic access to Tally on Cloud.
Why do businesses require to protect Tally data?
Protecting your data is of utmost importance because the companies have essential data stored in it, if it is lost there can be a humongous loss faced by them. With the help of the outsourced company, Tally data files are stored in by the applications that will ensure that no virus can blackmail your business to snatch all the data. There is an option given for security control in tally which will ensure that your Tally is safe as many companies have faced a huge backlash because of the hackers that are targeting Small Businesses & Enterprises.
It usually strikes a Trojan Horse program of new business and asks for ransom in return for keeping the data safe that can immensely affect the company as it can be a backlash because they have to put their finances in paying to the thugs in the society. 
What Are The Best Ways To Protect The Tally Data From Attacks?
Keeping the Tally data safe can be a tedious job for the company as it can take immense attention of the employees to focus on the difficult job of protecting their Tally. But with the aid of companies that have been doing this task of protecting the data of other companies for years to come.
If one is wondering why it is crucial to keep their Tally exe safe then there are few reasons why one should go for it as the Tally cloud can be a safeguarding agent that has immense security and the company can put all their data which will help the business to take care of it without letting the IT company go through the task of wasting their time when they can focus their attention on something more important. 
Tally cloud important feature is the best resort because the hacking companies have a dangerous virus that will ruin the entire data and this has made a lot of companies helpless as there is no security that the tally will be recovered in the original form even if people have paid the amount of ransom that was asked before.
For small businesses Tally Cloud benefits, as this attacks can be a wrecking task because they do not have lots of funds, to begin with, and after the data has been stolen they have to take all their capital and deposit it into the hacker's account that can be heartbreaking.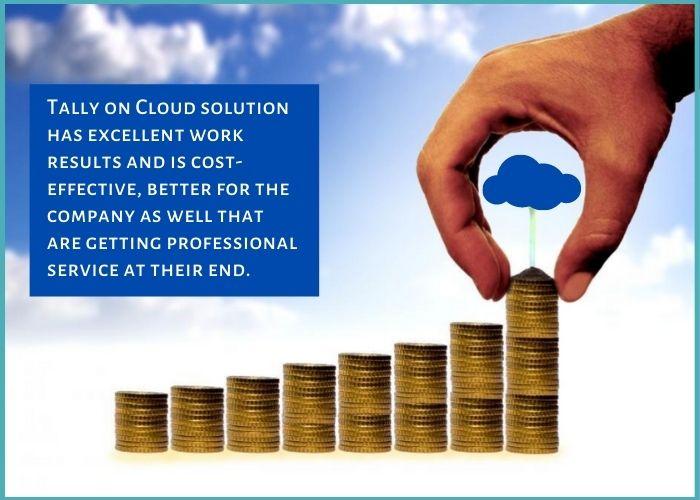 What are the features that are extensively used for securing Tally ERP data?
It is an important key to keep in mind that one has to take precautionary steps by themselves first to make sure that their data is almost bulletproof to be hacked and there are few ways one can do the entire task.
It is better to keep a 

Tally security control password which makes it almost impossible for the virus to get into your account.
There has been a surge in awareness because these viruses have access to almost every piece of data and they are quick in their work that has wrecked many companies.
There are many options to choose from like Tally ERP 9 user access control which gives a very limited working access that has immensely worked miraculously for many businesses. 
Tally Server 9 has made life easier for many people with Centralized data servers. 
How does Tally data on Cloud provide advantages to business?
The best possible solution is that there are companies who are working with Tally ERP 9 on Cloud for effortless performance as it assist the company in synced data on a cloud-based environment that is a cost-effective solution rather than spending the money on paying ransom to the hackers and even after that there is no guarantee as such.
It will cost extensively if people put their company's employees in doing the job as the manpower is getting wasted along with the monetary investment. If people can go for a solution that has excellent work results and is cost-effective then it will be better for the company as well that are getting professional service at their end. 
The effective solution that should be opted is that to protect the Tally on Cloud than to gamble with the security of the company and lose the entire process. Getting the data mobbed by the virus can be a stressful task but it is always better to be precautious rather than suffering later. Many companies have been an aim of the virus then they have regretted that they should've used the help of protect Tally ERP. For any Tally on Cloud services visit  Tallycloudhub.
Which strategy should be taken towards the protection of Tally Data?
There are solutions that people can opt for as there are ways to get protected from the virus. The authorities should be sharp enough to take enough Security Measures in their services and hire a Tally Data Administrator that will give the companies better data security features with the help of which Tally users based can secure their companies essential data which can be jeopardized if it is leaked out.
There are viruses present all over the internet searching for new prey and causing a major dent in their business. But the companies are giving their most optimum service to protect it as that is their principal work which they give their main focus on. 
How secure is my tally data on the cloud?
If one is questioning if their data is safe then there is some bad yet brilliant news that is going to come their way. 
The 

authorized users are likely to get their data stolen by the hackers as there is a spread of the new virus that has caused harm to many small companies till now and has been adversely hampered by the malicious activities. 
But some companies give the small business a golden chance by protecting them from all the issues that have been prevailing in the sites. 
The secured tally data is giving people a relief that all their data is saved from viruses that can cause a lot of trouble to the companies. 

These outsourced companies are best in what they give to their customers as they have the most professional customer service that is ready to solve the doubts of customers. 

People from across the seas have taken the guidance of these services that have helped enormously to have the safest data security. 
One should check out different sites that give the services with detailed information on their site that can be accessed easily.