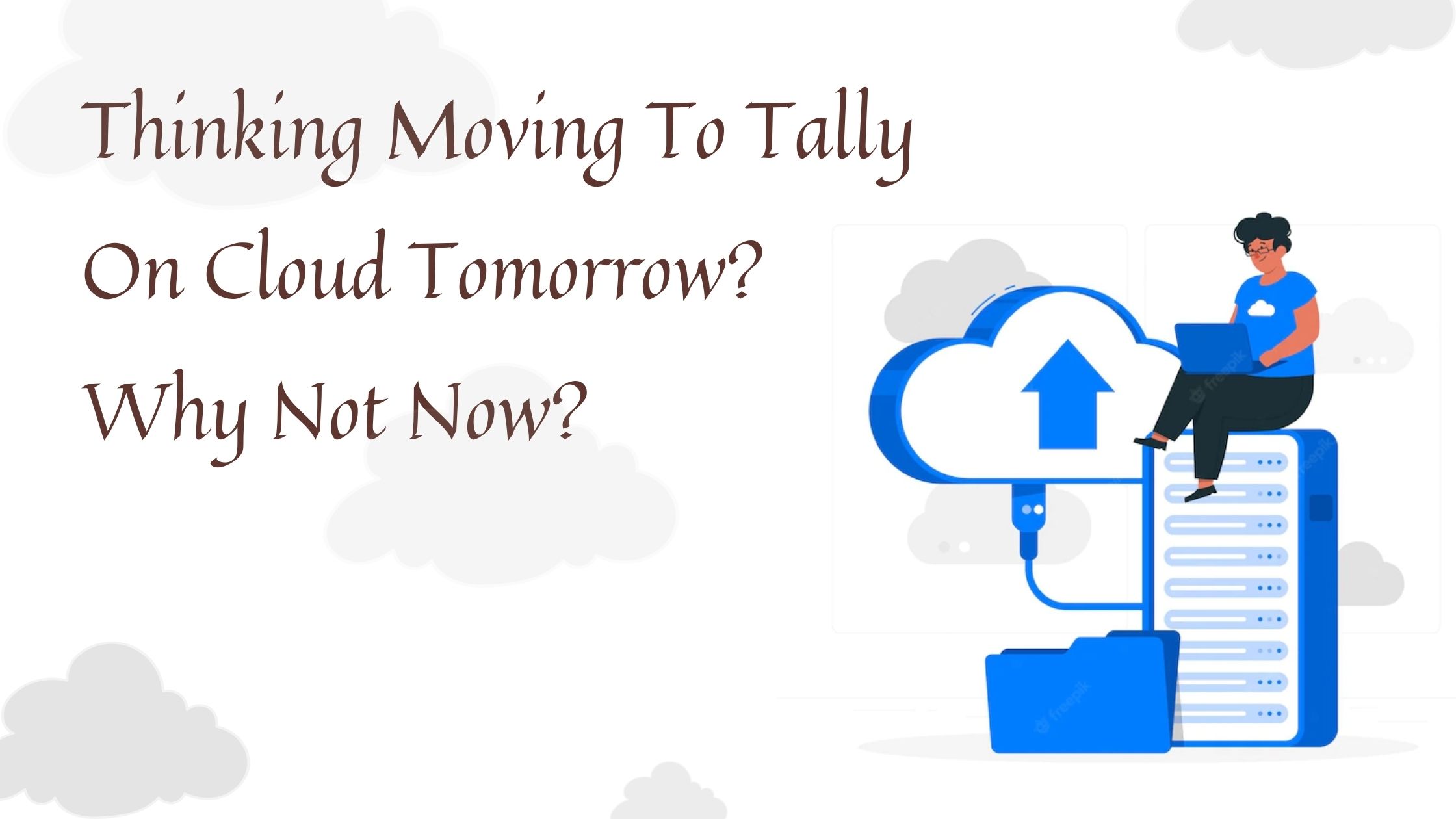 Thinking Moving to Tally on Cloud Tomorrow? Why not now?
Thinking Moving To Tally On Cloud Tomorrow? Why Not Now?
Moving To Tally Cloud For Today's Generation Accounting
[siteorigin_widget class="SiteOrigin_Widget_Image_Widget"]
Numbers are very important things for a business or any business. You have to keep the accounts for the intake of goods and also the services and also make sure that the things are all as sophisticated that you can find at the time when you need them the most. Now with the world being digitalized and the books are really getting the thing of yesterday for the businesses.
The whole new businesses are getting online and your accounts are held by books that are so old thing. Tally might just be the thing for you and your business. Tally can help you keep the accounts in place and all online and with no hardware to save it on. It is all going online on the cloud storage. Tally on cloud is what makes the old-time accounting or bookkeeping and today's bookkeeping.
Tally is software and it literally provides a solution to all your questions on queries and keeps it all intact with the accounting and auditing that your business needs. Moreover, if you believe in keeping the storage to yourself you can also have it on your hard drive, and with the space of 50 GB to 250 GB which can be fully managed by you is what makes your accounting credible, secure and trustworthy all to yourself. Moreover, here are a few things that make it different and unique: –
[siteorigin_widget class="SiteOrigin_Widget_Image_Widget"]
With this, you can be accountable for all the things that are happening around your books. And you can edit it as you like depending on your plan without affecting your data.
Easy and very simple to customise your arrangements and other things with tally cloud accounting software.
This is a very crucial feature as you can get access to all your accounting books and the ledgers anytime and anywhere in short tally remote access is what makes is useful for users.
With tally giving such cool and useful features but all this at a very affordable cost.
[siteorigin_widget class="SiteOrigin_Widget_Image_Widget"]
Tally on Mac might be the thing that you need as a very fast-growing business and in the midst of getting the business bigger, this can keep your tally up to date and keep the things easy, good and simple. With the world moving faster and everything getting online and on the digital market it is very natural to keep your accounting and auditing online and that too somewhere you can get access to it very easily. Tally cloud is simple, easy and quite modern to operate and with the Tally erp9 on cloud it makes everything looks much good.
Why being stuck between the old pages in the long-forgotten sections of your safe let it out and find out everything about the business accounting and auditing on your device in your hand. So having second thoughts about moving to tally on cloud tomorrow maybe it would be wiser if you do it today!